Deceit. Murder. Revenge. All of these tales have been published in juried anthologies or online magazines.
"Twins," the ultimate story of identity theft was published at Uppagus.com.
Someone doesn't want local baseball hero Jimmy Pearce to break the consecutive hitting streak for his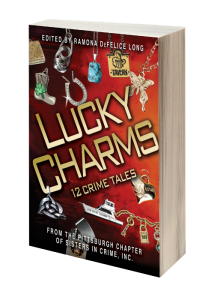 independent team. Enough to take a bat to his head. Trooper First Class Jim Duncan and Fayette County assistant public defender Sally Castle team up to find who wanted him to fail badly enough to commit murder. "Batter Down" was included in Lucky Charms: 12 Crime Tales published by the Mary Roberts Rinehart (Pittsburgh) chapter of Sisters in Crime.
In "Three Rivers Voodoo," published in the 2016 Bouchercon anthology Blood on the Bayou, Violette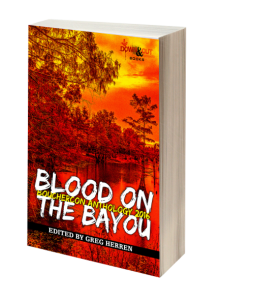 Lemaire is a Louisiana transplant living in Pittsburgh. But when her workplace rival bests her one too many times, Violette turns to her voodoo roots for a little sweet revenge. "Milliron skillfully uses the dichotomy between New Orleans/Pittsburgh and Voodoo/Christianity in this compelling story." – BOLO Books
"Decision Points," which shows that the past is really never as far behind us as we think, was published in the Fall 2016 issue of Mysterical-e.
What happens when a high-society food critic from New York City is stranded in a small town in West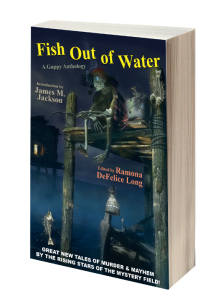 Virginia? According to Vicky Radcliffe, nothing good. Between a wall-eyed banjo player, a down-home motel manager, and a murder, it'll take all of Vicky's talents to get herself back on the road. "The Far End of Nowhere" is included in the fourth anthology from the Guppy chapter of Sisters in Crime, Fish Out of Water, published March 2017.
The year, 1942. In this historical story, Betty Ahern is trying to make ends meet, working for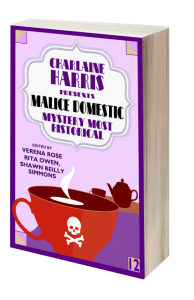 Bell Airplane near her hometown city of Buffalo, NY and dreaming of the day her fiance returns from North Africa. But when Betty arrives at work to find the shift manager dead, she has to put her wits to use before the new manager makes good on his promise to get the women out of the factory and back in the kitchen. "Home Front Homicide" is included in the twelfth anthology from Malice Domestic, Mystery Most Historical, published April 2017.
The holidays are supposed to be a time to enjoy family. Between his Uncle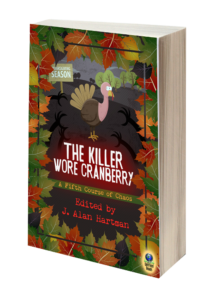 Harry's bad jokes and other obnoxious family behavior, Fayette County deputy coroner Tom Burns knows Thanksgiving will be more about survival than giving thanks. But even he didn't expect to find his uncle dead before dinner. Was it natural causes? Or did a killer come to the Burns family get-together? "A Family Affair" is included in The Killer Wore Cranberry: A Fifth Course of Chaos published by Untreed Reads, October 2017